Collaborate With the CCPD
We regularly partner with faculty/academic departments on career development projects. If you are interested in collaborating on such a project, please contact us at career@kzoo.edu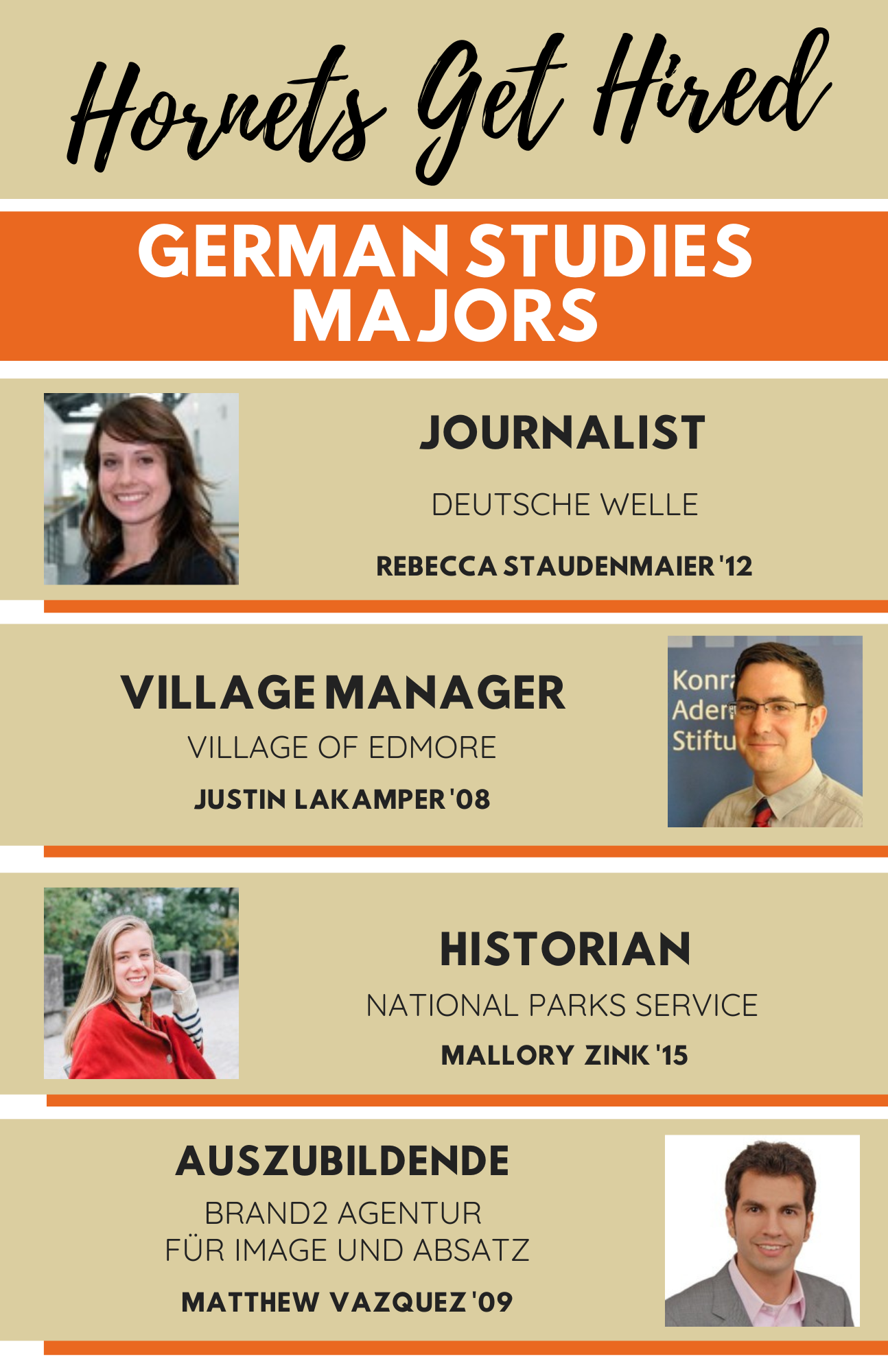 Declaration of Major Day
Hornets Get Hired Posters
11X14 poster with stanchion for Declaration of Major Day, highlighting career paths of German Studies majors. Interested in one for your department? Contact career@kzoo.edu.

Your K Story Guide
The goal of the Your K Story Guide is to provide college students with a sample summary sheet of transferable skills acquired by participation in a variety of co-curricular experiential learning opportunities.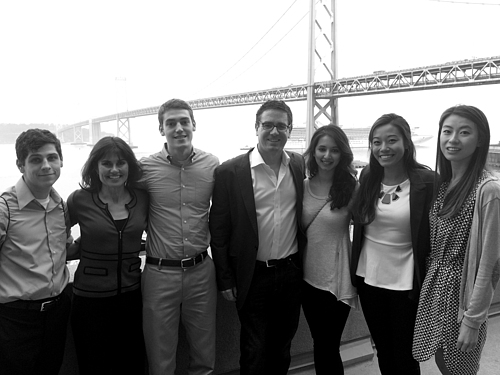 K-Treks
K-Treks are career immersion experiences in which students travel to explore careers of interest by meeting with and learning from professionals in the field, often Kalamazoo College alumni and friends. 
Faculty and staff play a critical role in helping students clarify their values and interests, build confidence in their skills, and make connections with K alumni and friends of the College. There are many ways you can partner with the CCPD to support the career exploration and professional development of your students:
Hire K Students To Work With You/Your Department
CCPD and Your Classroom
Advising Resources