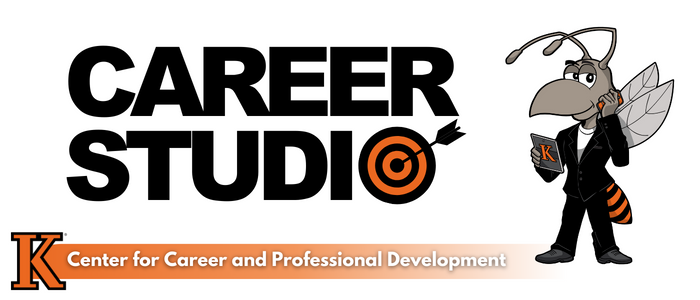 The Career Studio, located in Dewing Basement, is a dynamic drop-in space where all K students can stop by without an appointment with "Life After K" questions. Student Career Ambassador staff can answer questions about resumes, cover letters, job and internship searches, and more!
The Studio is open Monday through Friday from 10 am – 2 pm in person in Dewing Basement for unlimited visits during Weeks 2-10. It is closed on College holidays and Break days.
What kind of questions might you bring to the Career Studio?
I'm currently undecided about my major. What resources exist to help me with my decision?
I have no idea what I want to do after K. What can I do to figure it out?
I've never made a resume before – where do I start?
I've been told that I should get an internship. How do I do that?
Can the CCPD help me prepare for the graduate school admissions process?
I have a job interview coming up. How can I best prepare?