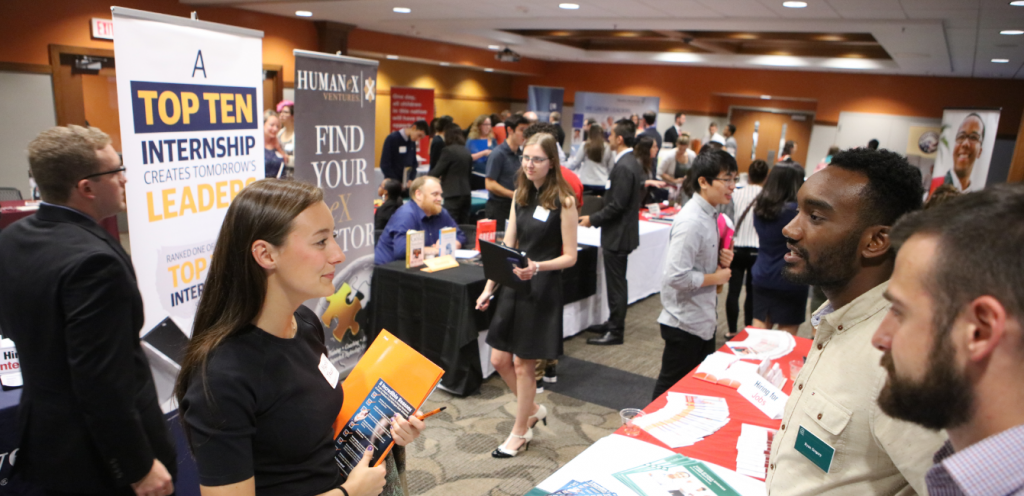 The Recruiting Expo is (typically) an evening of employer and graduate school information tables and information sessions located in the Hicks Student Center. For AY 2020-2021, we will have two virtual fairs, via Handshake. Maximize your career fair experience by prepping beforehand.
When asked what's best about the these events, students tell us the most valuable parts are:
Talking to one of the recruiters in-depth about some of the work that the recruiter does.
Getting to talk to employers in various work fields that are not necessarily related to my major.
Practicing my elevator pitch.
2020 Virtual Grad School Fair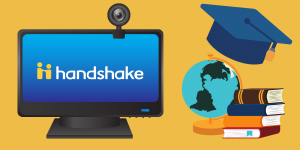 2020 Virtual Employer Fair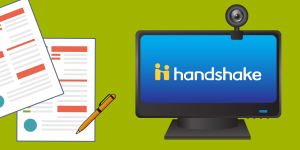 Recruiters interested in participating
Recruiters interested in participating in the Recruiting Expo should register through Handshake. We welcome alumni to serve as representatives of their organization by registering and attending the Expo. Registration information coming soon. For other opportunities to recruit K students, please visit the Upcoming Recruiting Events page. For additional resources please visit our Employer Resources.